Living Wage For US (referenced as For US)will receive $25k in funding, introductions to subject-matter experts, access to a peer support community, and mental health resources.
—
Sleepy Hollow, NY. September 15, 2021 — Uncharted announced today its cohort of ten early-stage social ventures for the Economic Inequality Initiative, a six-month accelerator supporting solutions addressing economic inequality in the U.S. Among them is For US, an early-stage non-profit national living wage certification system using the For US Standard. For US will receive $25k in unrestricted funding, access to a peer support community, and introductions to subject-matter experts like Ai-jen Poo, Co-Founder and Executive Director of the National Domestic Workers Alliance, and Edgar Villanueva, Founder and Principal of the Decolonizing Wealth Project.
The economic divide in the U.S. is sharp and rising. In the decades since the great recession, middle-and-lower classes saw their collective wealth shrink by over 20%, disproportionately affecting women, people of color, and young people. "Economic inequality is the biggest problem of our generation," said Banks Benitez, Uncharted's CEO. "Generational problems require new and long-term ways of thinking, of building power, and of creating change. We're honored to work alongside the entrepreneurs and activists leading the way."
"We are so excited to be a part of the first Economic Inequality Initiative and see the support they provide as perfectly timed to help us gear up for our formal nationwide launch November 15th" said Michelle Murray, founder and CEO of Living Wage For US. "The connections and support within our peer group and beyond will really help us scale and drive the impact we want to see in the US, where ensuring a decent quality of living for workers provides benefit for workers, for employers, for communities and for US!"
For US was one of ten participants selected from a pool of 344 applications from early-stage ventures across the U.S. The ten selected ventures are closing wealth gaps in the U.S. through education, housing, small business assistance, financial literacy, and policy advocacy.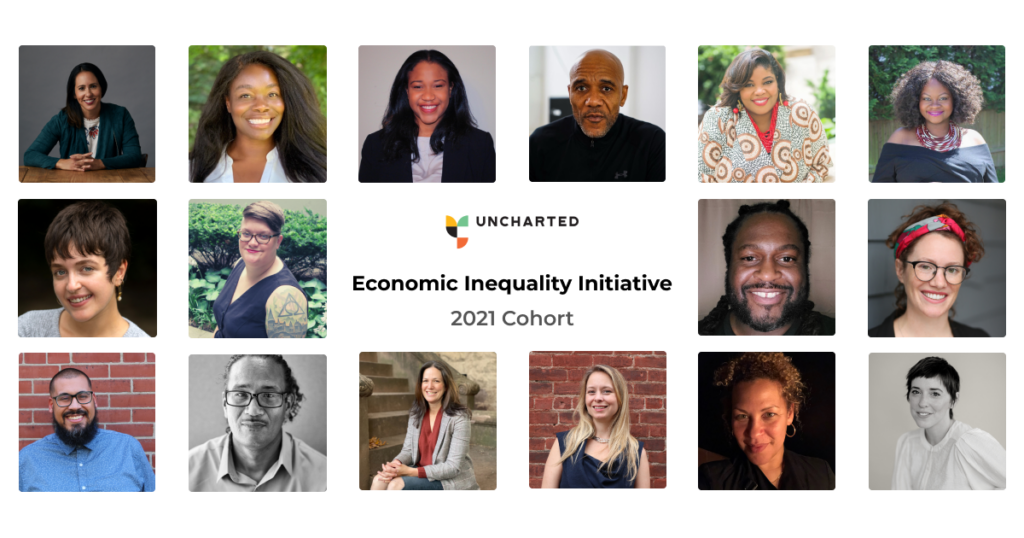 ABOUT For US and the Living Wage Standard
For US certifies U.S. employers that pay their workers and contractors a living wage based on real costs of living. More than that, we create a community to support employers in understanding how to pay living wages in a way that benefits workers, employers, and communities. We engage consumers and other interested stakeholders through social media, telling the positive stories of those whose lives are affected by higher wages and building the business case for living wage payment. We use research to navigate the impacts of policy changes on how workers can achieve a decent living, creating a space where solid research leads to strong action. We join in solidarity with all of you who believe that hard work should ensure a decent living, and celebrate the employers, investors, and organizations who are leading the way.
Formally launching during living wage week November 15, 2021, we are already working with employers across all industries in the US to make living wage payment understandable and achievable. Overcoming the barriers and creating the incentives to enable employers to pay living wages, affording a decent quality of life for working families.
ABOUT UNCHARTED
Uncharted is a social impact accelerator that supports early-stage ventures tackling economic inequality in America. Our programs are fixed-term, cohort-based, and mentorship-driven. They are open to social ventures, nonprofits, movement builders, advocacy organizations, coalitions, and hybrid models.
Our results are exponential—for every $1 in funding we receive, our ventures generate $8.12 within two years, funding that they attribute directly to Uncharted's support. For over 10 years, we've backed early-stage ventures with audacious goals. Equipping them to challenge the status quo is what we do best.
MEDIA CONTACT