Our Vision and Mission
Vision: A world where every family can afford a decent standard of living and every worker is fairly compensated without prejudice
Mission: Overcome the barriers and create the incentives to enable employers to pay living wages, affording a decent quality of life for working families.
What makes For US unique?
For US certifies U.S. employers that pay their workers and contractors a living wage based on real costs of living. More than that, we create a community to support employers in understanding how to pay living wages in a way that benefits workers, employers, and communities.  We engage consumers and other interested stakeholders through social media, telling the positive stories of those whose lives are affected by higher wages and building the business case for living wage payment. We use research to navigate the impacts of policy changes on how workers can achieve a decent living, creating a space where solid research leads to strong action. Our Standard was developed through a consultative process convened by Oxfam America, which included unions, labor advocates, leading employers, and gender justice organizations. We have sought to ensure that affected workers and employer champions had a strong voice in the process. We join in solidarity with all of you who believe that hard work should ensure a decent living, and celebrate the employers, investors, and organizations who are leading the way.
Our Values
Living wages build and demonstrate respect by rightly valuing the societal contributions made by those that create and maintain the fabric of our communities. Our strategy seeks to complement worker voice and celebrate employers who are leading the way, uniting people around this common, positive, message. In an increasingly polarized America, it is a nonpartisan strategy appealing to both employers and hard-working people from all walks of life and all corners of our country.
Board of Directors - Chair

David Rolf is a labor leader, organizer, author, and strategist working to build the next American labor movement. He has been called "the most successful union organizer in America" by Fast Company, and American Prospect wrote that "no American unionist has organized as many workers, or won them raises as substantial, as Rolf."

Louisa Schibli

Board of Directors - Treasurer

Louisa is the Chief Engagement Officer of RuralWorks Partners LLC and a member of the Investment Committee. Louisa is the co-founder of Milk Money Vermont, an online equity crowdfunding platform connecting everyday Vermonters to Vermont businesses looking to raise capital. In 2020 she completed her fellowship at Just Economy Institute focusing on the support of financial activists and use of different forms of financial, social and natural capital to generate positive social and environmental change. Louisa is also a co-founder of the Vermont Women's Investor Network that supports female investors, founders and local innovation ecosystems.

Ernesto Archila

Board of Directors - Secretary

Ernesto Archila is the Strategy and Engagement Manager in the Rainforest Action Network's Climate and Energy Program. Ernesto served for six years in the U.S. Department of Labor, where his portfolio included Counter Trafficking in Persons policy coordination, guest-worker protections, worker rights, human rights in global supply chains, and work-family policy. After leaving government, Ernesto worked as an independent consultant for several leading anti-trafficking NGO's, and served as co-chair of the Steering Committee of the Alliance to End Slavery and Trafficking (ATEST). Most recently, as a Senior Advisor at Oxfam America, he played a key role in the convening and development of Living Wage for US, led private sector engagement efforts focused on the U.S. operations of companies, spearheaded an advocacy initiative for mandatory Human Rights Due Diligence, and managed labor policy advocacy during the early years of the COVID-19 Pandemic.

Rick Wartzman

Board of Directors

Rick Wartzman is co-president of Bendable Labs, a technology, consulting and research firm that specializes in lifelong learning, workforce development and job quality. He is the author of five books about the intersection of business and society, including 2022's Still Broke: Walmart's Remarkable Transformation and the Limits of Socially Conscious Capitalism, which looks at the state of low-paid work in America through the lens of the nation's largest employer.

Jessica Grillo

Board of Directors

Jessi Grillo is the Founder of Heartwood LLC, a consultancy focused on living wages and responsible business globally. She has extensive expertise in standards and programs to improve livelihoods with companies and organizations including USAID, IDH, Rainforest Alliance, ISEAL Alliance, Sustainable Food Lab, and the Living Income Community of Practice. She was an early partner in and co-developed the Living Wage For US initiative.

CEO

An experienced living wage professional, Michelle has dedicated the last decade of her life working on issues of living wage and income as former coordinator for the Global Living Wage Coalition, an expert consultant on living wages globally with On-Up LLC, and the lead content developer for Living Wage For US during its incubation period and conceptualization.

Biko Nagara

Chief Program Advisor

Biko Nagara joins the team with over a decade of management experience in international standards and certification systems. Having led the development of global programs in sectors ranging from manufacturing to agriculture and seafood, most recently as the head of producer certification for Fair Trade USA, he brings extensive experience in program operations, technology, quality management systems and best practices in auditing/assurance including ISO and ISEAL Code compliance. He contributed to the establishment of the Global Living Wage Coalition, serving as a founding member on its management committee.
Special Thanks
We would like to extend a special thank you to the people who volunteered their time and support to help launch For US.
Dannel Albert

Software Engineer

Communications and Storytelling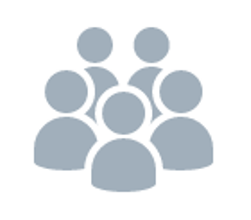 For US works in collaboration with the Living Wage Network to make a concentrated impact on wages in specific communities. The network is composed of partners in Virginia, North Carolina (Asheville, Durham, and Orange County), Nashville TN, Ithaca NY, and Georgetown TX.